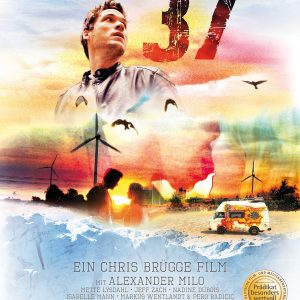 "37" featurefilm by Chris Brügge, 90 Minutes.
Cast: Mette Lysdahl, Alexander Milo, Nadine Dubois, Isabelle Mann
Producer: Chris Brügge, Chris Cornelsen Producer for Cornelsen Films: Nick Warnecke
Distribution: Filmperlen
Claudia Oettrich
37 is a sensual intense journey into the life of a young man. After many strokes of fate he dreams of turning back time… And he is searching for a new beginning. Set in a global context of the changing environment and climate 37 will be an open journey from loss to loving life.
Trailer onYoutube
https://www.youtube.com/watch?v=dCydLQ8Ncqg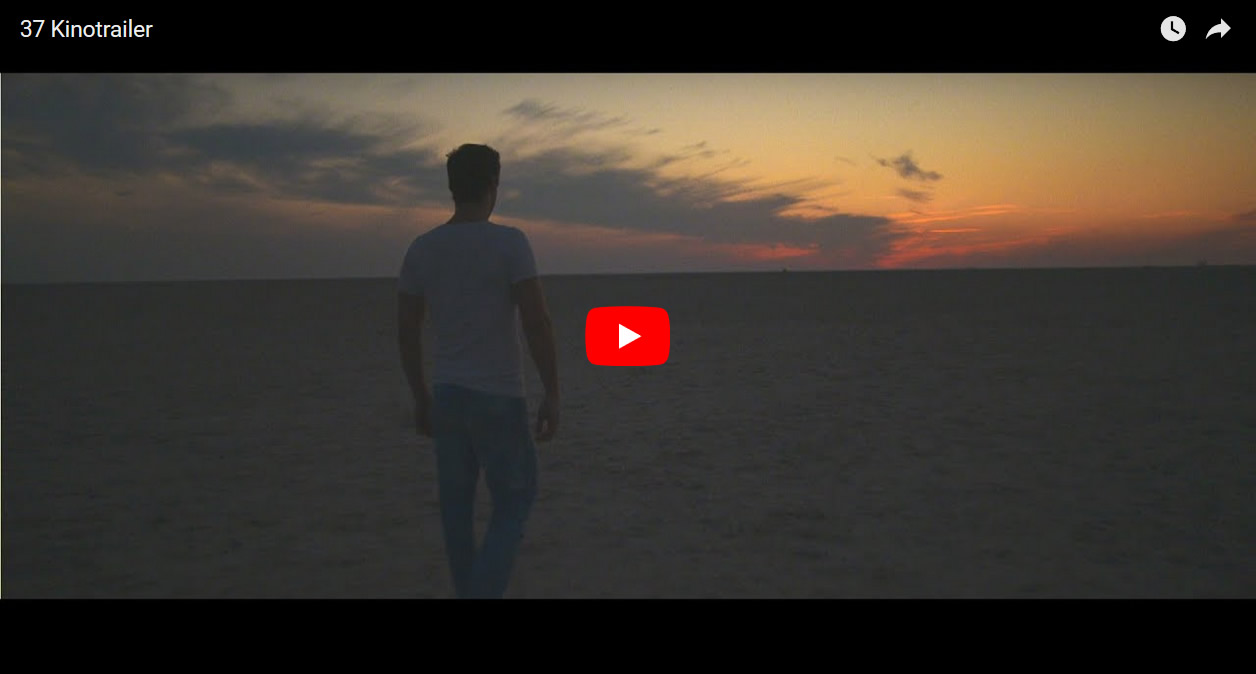 Festivals attendance:
LAIFF
Trinity International Film Festival
TRINDIE Fest Filmfestival
International Film Festival for Peace, Inspiration and Equality
International Film Competition Festival
Biberacher Filmfestspiele
Maverick Movie Awards
Nevada International Film Festival
Hollywood Weekly Magazine Film Festival
Las Vegas Galaxy Film Awards
Filmfestival Türkei Deutschland
Finow International Film Festival
Big River Film Festival
INDIE hype (Sydney)
The International Filmmaker Festival of World Cinema Berlin Nominierungen:
3 Nominations at LAIFF (best film, best director, best ensemble cast)
9 Nominations at Maverick Movie Awards (best picture, best director, best screenplay, best cinematography, lead actor, supporting actress, best ensemble cast, best editing, best music)
2 Nomination Finow Int. Film Festival (best film, best director)
3 Nomination International Filmmaker Festival of World Cinema Berlin (Talented New
Director, Best Lead Actor in a Foreign Film, Best Original Score)
Awards:
best feature film (LAIFF) merit award of awareness (Awareness Film Festival)
international award of excellence (Int. Film Festival for Peace, Inspiration and Equality newcomer) best cinematography (Trinity Int. Film Festival)
Int. Silver Award (International Film Competition Festival – rising star)
Silver Award (Trindie Fest Filmfestival – foreign feature film)
best director & best score (Maverick Movie Awards)
Silver Screen Award (Nevada Int. Film Festival) besondere Erwähnung:
special mention (Snowdance Film Festival)